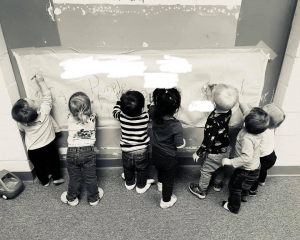 The CCSS referral program is a free and confidential service which informs and educates parents and the community about child care options and programs. The program provides referrals to child care programs, not recommendations. Information is provided to assist parents in clarifying their needs for child care, and addressing their questions associated with child care. Parents are also informed about financial assistance, and are given verbal and written information on choosing quality child care.
Need help paying for Child Care? Go to
http://dcf.vermont.gov/cdd/child_care_financial_assistance/forms
Listing of Rutland County Child Care Providers
Helpful information and FAQs for parents beginning to search for child care.
To find out if a program has had any violations on the regulations in the past two years go to www.brightfuturesinfo.org and search the Provider directory by entering a Providers Name.  You can also call Vermont's Child Care Consumer Line at 1-800-540-7942.
Here are some helpful hints when looking for a child care:
LOOK…Visit several Child Care homes or centers. Does it look safe? Do the teachers enjoy talking and playing with children? Do they talk with each child at the child's level? Are there plenty of toys and learning materials within a child's reach?
LISTEN…Do the children sound happy and involved? Do the teachers speak in cheerful and patient tones? A place that is too quiet may mean not enough activity. A place that is too noisy may mean that there is a lack of control.
COUNT…Count the number of children in the group. Then count the number of staff members caring for them. A program is able to focus attention on your child, if the teacher to child ratio and size of group is low.
ASK… Ask about the background and experience of the provider. Child care providers with special skills may be able to offer more to your family.
Ask how long the staff have been with the program. If the staff have been with a program for a long time it may be a sign that the program is responsive to the staff's needs as well as the family's needs.
If you have any questions or concerns, discuss them with the provider as soon as possible.
Other things to consider:
Is the child care program accredited or have a STAR  quality rating?
Accreditation means they have demonstrated to a national organization that they go above and beyond the basic regulations and requirements. Accreditation is an investment by the child care program in the quality of the child care they provide. There are several types of accreditation for the different types of child care programs. They include:
National Association of Family Child Care (NAFCC)
National Association for the Education of Young Children (NAEYC)
National Afterschool Association (NAA)
National Early Childhood Program Accreditation (NECPA)
Vermont also has a quality rating system for child care called STARS (STep Ahead Recognition System). Programs that participate in STARS are stepping ahead — going beyond the regulations to provide professional services to meet the needs of children and families. Programs receive one to five stars based on points earned in five areas of child care. The five areas of child care are:
regulatory history
qualifications and training
families and community
program assessment
administration
Parents are encouraged to ask child care programs about specific STARS achievements. It can be interesting and informative to discuss areas of strength as well as plans for continued improvement. For more information about STARS please visit  http://dcf.vermont.gov/cdd/stars.
Need help paying for child care?  The  Child Care Financial Assistance Program is a program for qualifying Vermont residents to assist in paying for child care.
For more information contact Child Care Support Services at 747-0033.
 For concerns about the referral services you received, call Vermont's Child Development Division at 800-649-2642.
For more information contact:
Child Care Referral & Outreach Specialist, Meghan Fredette
802-747-0033  or 802-775-2395 x2205  Fax: 802-773-9656
referral@vacvt.org