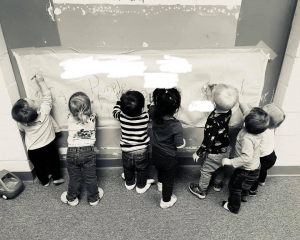 T
he Child Care Financial Assistance Program (FAP) assists families with their child care costs. To be eligible, a family must have a service need and meet income guidelines. A service need is defined as employment/self employment, seeking employment, training or education, Reach-up and Adult with special health needs. A Financial Assistance Specialist is available to help families with their paperwork and answer any questions they may have.
Apply online: click here for an application for Financial Assistance
In order to be eligible for child care Financial Assistance a family must have an eligible service need for child care and income must be within the established income eligibility guidelines. Acceptable service needs include:
Employment: Employment is any activity for which a parent receives compensation of at least minimum wage. Volunteer Work is excluded.
Self-Employment: Self-Employment is any business activity verified through most current tax return and business plan. The hours authorized are calculated by using a formula with minimum wage.
Training: Training is any activity this is likely to lead to employment within one year of completion.
Education: Education is any coursework such as GED, high school, or college. Post-Baccalaureate education is not an eligible activity.
Seeking Employment Seeking employment is any activity recognized as necessary to obtain employment. This is time limited and families can be eligible for 30 days.
Special Health Need/Parent: When a primary caretaker has a verified physical and/or emotional condition that precludes her/him from reasonable employment or training opportunities and the provision of adequate and necessary care and supervision of her/his children during all of the days/hours that such care and supervision is required.
Reach Up: Ask your Reach-Up case manager to submit an authorization for childcare to our Eligibility Specialist.
For more information contact Child Care Financial Assistance at 802-773-4365 or email the following staff: